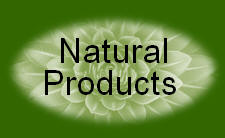 Tea, Honey & Vinegar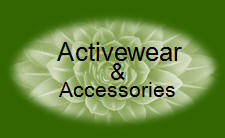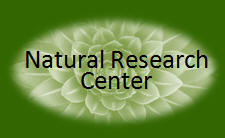 -
Home / Natural Products / Household Cleaning
Household Cleaning
Cleanse | Health | Life
FREE shipping on all orders over $75 in the US!
Household Cleaning Products Buy Cleaning Products

Miracle II products are recommended for use as your main household cleaner as these products contain an all natural combination of antibacterial, antiseptic and antifungal qualities while containing no dangerous chemicals making it a safe and effective cleanser for your food, dishwasher, cloths, counters, bathrooms, floors, windows and more!
Miracle II is a highly versatile product which can be used to clean your entire house! I'm often asked, "How can one product clean so many different things?" Very often manufacturers, in order to increase profit, sell cleansers under various different labels so consumers buy more products. Take a moment to consider how many different products you have in your cleaning "bucket." And then ask yourself why? On occasion there are specific and necessary differences. But, very often this is simply an effective tactic to increase sales. For example you'll find products labeled "kitchen cleanser," bathroom cleanser," and even more specific labels such as "toilet cleanser," "sink/counter cleanser," and "floor cleanser" leading you to believe you need a different cleanser for each space.
If your cleanser is a natural non-abrasive product, such as Miracle II, you should be able to use this cleanser for many if not most of these purposes, despite the fact that it lacks the specific label. A good and natural cleanser is just that...a cleanser! It really doesn't matter what its cleansing!
How can you use the Miracle II Soap as a cleanser? You can dilute one 22 ounce bottle of Miracle II Soap to make
384 gallons glass cleaner .............. (Ratio of 2000:1)

2 gallons dish washing soap .......... (Ratio of 11:1)

50 gallons car or truck wash .......... (Ratio of 290:1)

22-35 loads of clothes wash .......... (Preference)

50 gallons carpet cleaner .............. (Ratio of 290:1)

2 gallons oven cleaner or carport cleaner (Ratio of 11:1)

50 quart bottles spot cleaner ......... (Ratio of 70:1)

50 gallons fire ant or wasp spray ..... (Ratio of 290:1)

50 gallons garden spray ................ (Ratio of 290:1)

50 shampoos for your dog or cat ..-....(Preference)
You can also purchase the all natural laundry ball and dryer ball which each carry a three year manufacturers guarantee!
LIVE THE NATURAL LIFE!
Note: The website www.naturalhealthcarestore.com does not provide medical advise. The site simply provides research data for informational purposes. The content included in this website is not intended to be a substitute for professional medical advice, diagnosis, or treatment. Always seek the advice of your physician or other qualified healthcare provider with any questions regarding medical conditions. Statements included in this website have not been evaluated by the FDA. Products carried by the Natural Healthcare Store are not intended to diagnose, treat, cure, or prevent any disease.